This super creamy and healthy Strawberry Avocado Smoothie has just the right amount of sweetness and is the perfect post-workout smoothie! Rich with antioxidants, this will become your go-to smoothie recipe!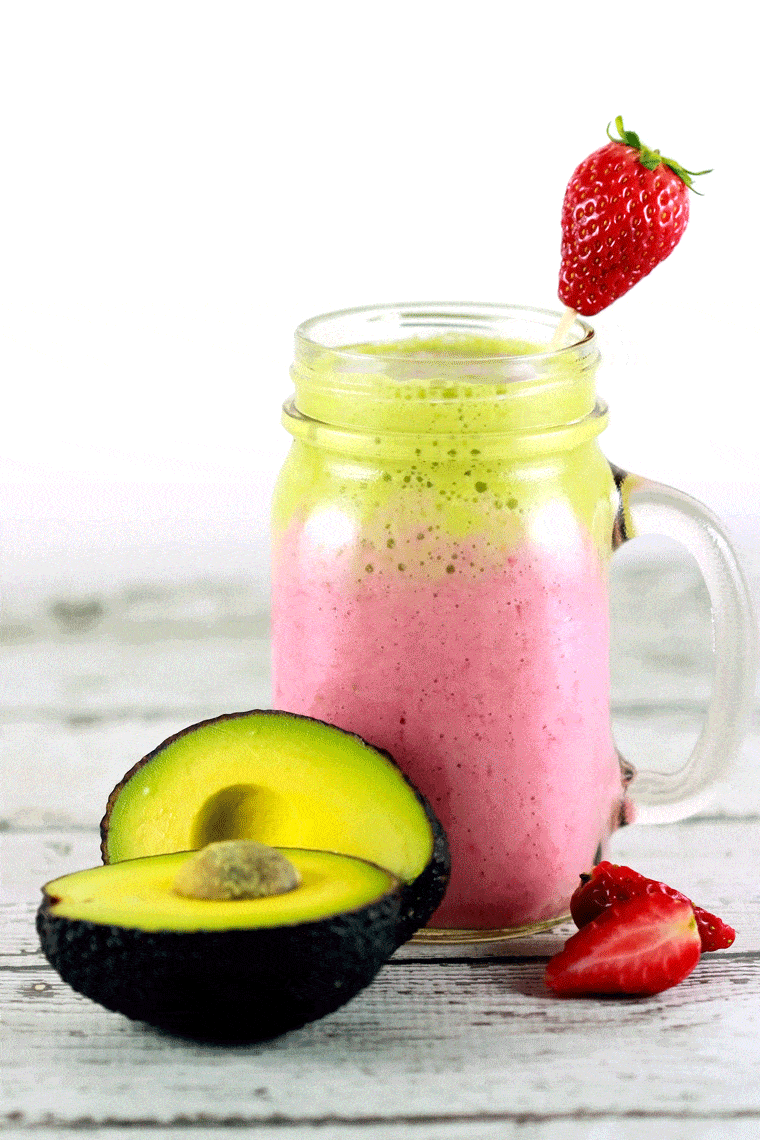 The creaminess of the avocados goes perfectly with the sweetness of the strawberries in this smoothie. It tastes light, yet creamy! Plus you can actually taste the delicious fruity flavor without it being too overpowering!
This recipe has become our go-to recipe post a workout! It just tastes so DELICIOUS plus it's healthy too!! You will not think of another smoothie recipe after this one!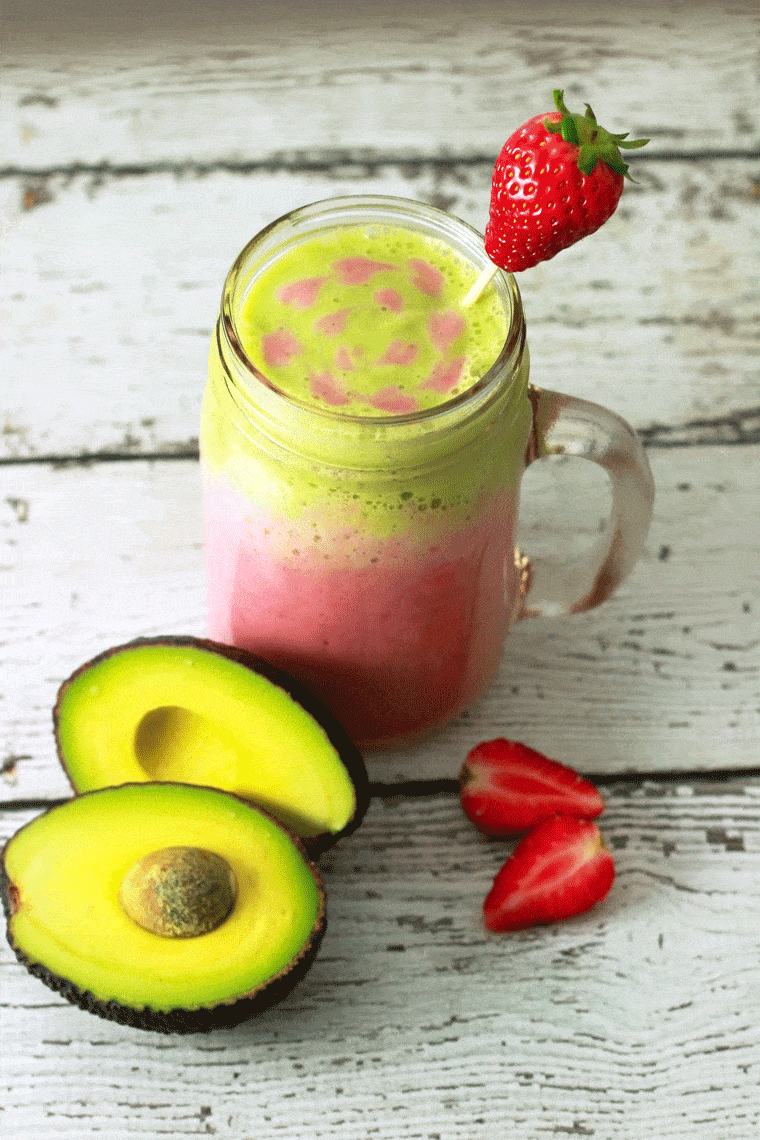 Hi guys! So we're back with a new recipe! And this time it's a deliciously creamy smoothie for you all!
This recipe has become my favorite! I love whipping this up quickly before school in the morning, and even post workouts. Arvin and I have already made it thrice this past week!! If you love avocados, this one is for you!
If you've been following our posts these past few weeks you'd know that Arvin and I have both moved to Malaysia! Moving to a new country means buying a lot of new appliances – and the one appliance we've both been looking for just about EVERYWHERE is an oven. Seriously, why is it so difficult to find a nice oven here?
This super creamy and healthy Strawberry Avocado Smoothie has just the right amount of sweetness!
Click To Tweet
I kid you not, we have both been to atleast a few dozen places since we moved here and every single time there is something that stops us from buying a new one – sometimes the oven is out of stock, other times the one we like has stopped being manufactured, and sometimes it's just way out of our budget!
So today again, we were both out and about hunting down an oven we really liked – and guess what? It was out of stock again! But there is good news – we found out about a store that actually has it in stock! We've booked it and tomorrow we'll drive halfway across the city and finally get it. YAY!
Being a pastry chef, you don't know how much I just want an oven sometimes. I have this thing – sometimes in the middle of the night I just want to get up and bake something, and not having an oven at home is a real bummer in those moment! So trust me I'm super excited!
Well, coming back to this recipe, it's a super easy yet delicious recipe that Arvin came up with. The tips below will really help you make the recipe even better! If you have any questions, just comment below on the post and we'll reply back within a few hours!
---
Chef Tips

 ?

You can use strawberry yogurt instead of plain yogurt to make the taste even better. The only thing is that strawberry yogurt found in stores usually has an artificial taste that Arvin and I don't prefer – but feel free to use it if you find a good one where you live! 

Don't add too much yogurt to the avocado part of the smoothie has it can become too creamy to the point that it can be too much to handle. Just follow the recipe and you should be fine! 

If you don't like using sugar, try substituting sugar with some