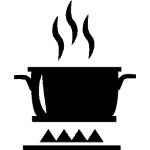 The RECIPES section is where we post all the recipes we create from scratch or the ones we've learned from our family and friends. Each recipe includes our CHEF TIPS that will tell you the tips, tricks and methods you need to use to make the recipe perfect every time you make it!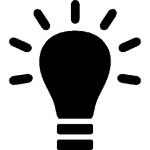 The CHEF SECRETS section is where we teach you the basics of everything we've learned in culinary school. This includes basic how-to's as well as cooking techniques, tips for purchasing the best kitchen appliances etc.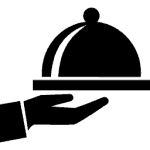 The COLLECTIONS section is where we add in different collections of recipes. These include Easy Indian Recipes, Arabic Feast Recipes etc. They're all SUPER easy to make and come with their own CHEF TIPS section for each recipe.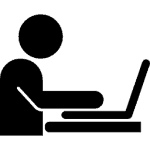 The BLOGGING section is where teach everyone how to start their own blog and everything they need to know to run and manage a profitable blog. Blogging is the single most thing that has changed our lives forever, we earn a living from it and wouldn't want to work a day job again. And that's why we want to share our blogging tips with all of you!
We promise to post CREATIVE and DELICIOUS recipes that are EASY to make
We promise to ALWAYS RESPOND to your queries as soon as possible
We promise to SHARE every tip and trick under our belt to help you more
We promise to teach you exactly HOW to start your own BLOG and make a living from it
We promise to CREATE CONTENT according to what YOU WANT